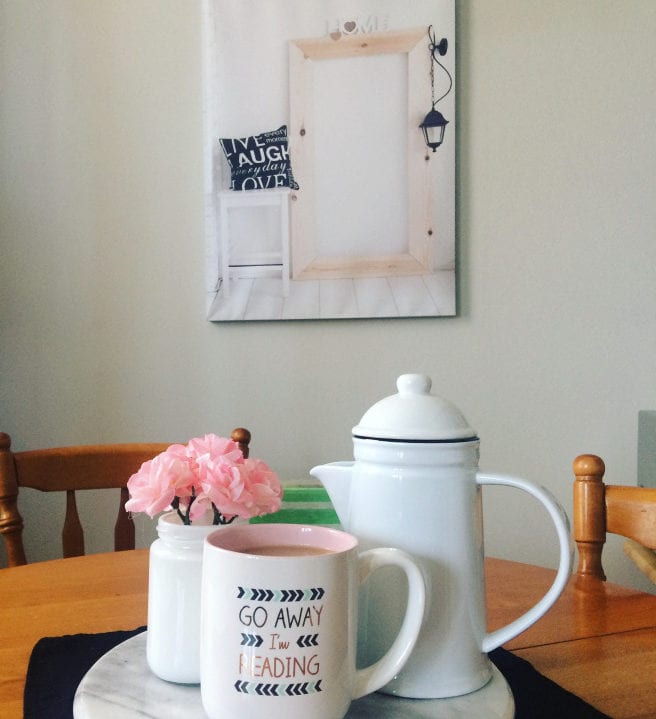 BY: ALYSON ROGERS
A brain injury can come with a variety of symptoms, from visual disturbances to changes in personality.
I have a diffuse axonal injury – a fancy term for damage to tissue in multiple regions of the brain – and the most significant symptom that comes with such a fancy term is fatigue.
When fatigue is present at all hours of the day, down time is precious. I work full-time, and anything beyond that requires a lot of thought, caffeine and an understanding that I need to be in bed by 9 p.m.
Unlike other symptoms of brain injury, fatigue is predictable: if I'm not at work, I'm probably at home. I may leave the house for a few hours on a weekend, or not at all.
My friends often ask what I do when I stay home, how can I stay occupied for all of those hours?
My days at home start with the relaxation essentials: my diffuser and candles. Trust me, whether you want to feel relaxed, energized, renewed, happy or sleepy, there is an essential oil and candle for that. I take an opportunity to stay at home as one to take care of my body and feel good. This means alternating between sipping tea and water while I light up the diffuser and candles.
The reason I stay home is two-fold; I'm staying home because I'm exhausted and I'm staying home because I need to rest up for the week ahead. The more brain injury symptoms I'm having, the more likely I am to be on my couch.
While I spend some time watching movies and television, I can't sit for hours doing this. My favourite activity when Netflix is off is reading. I usually have a lot of books on the go depending on my mood, including crime books, academic reads and something light, like Mindy Khaling. My other favourite activity is Sudoku, the extreme sport of the brain-injured. (On a side note: if you have any unused Sudoku's from your newspaper, let me know!)
This down time has also given me more time to write. Beyond the BIST Blog, I also write for The Mighty and have contributed a personal essay to a feminist comedy book coming out in the summer.
Since I moved into a one-bedroom apartment and got an adult job, I have become obsessed with decorating (and redecorating) my apartment. I have decided that if I'm going to be spending so much time at home due to my disability, I'm going to make my home beautiful. I'm a big fan of fake plants as they are self-sustaining and do not care that I am a bad plant mom.
This may sound boring to the able-bodied as there are plenty more interesting things that one could be doing with their weekend. As a person with a disability, this works for me and ensures I'm able to show up for who and where I'm most needed.
FEATURED PHOTO: ALYSON ROGERS
---
Alyson is 26-years-old and acquired her first brain injury ten years ago. She graduated from Ryerson University and is a youth worker at a homeless shelter. In her spare time, Alyson enjoys writing, rollerblading and reading. Follow her on Twitter @arnr33 or on The Mighty.