BY: SHELLEY TAYLOR
Seven years ago, Shelley's family survived what should have been a fatal carbon monoxide leak in their house. She writes how her faith has helped her family survive and thrive in the seven years since
In the blink of an eye, so many memories vanished. I wish I could have chosen which memories I could keep and tossed out the ones I wanted to forget. I know the memories which remain are what make me who I am today. I would be a different person right now breathing, talking, and living if I didn't retain some of the things I lived as a child and as a young adult.
Valentine's Day 2010 would turn into a complete game changer for my family, a day we will never forget. I've documented this day in words so if the day comes that the memory is gone I can always, reflect back on our second chance at life.
We were experiencing a Texas Winter and the six inches of snow which covered our town knocked our power out for three days. Fed up, on the third day we ran a generator out in the front driveway with the garage door and windows open. The Fire Chief later told us that the lack of wind and frigid air that day meant the gas settled into our home via the eave troughs instead of blowing away.
That night, my daughter, Taylor, woke suddenly to someone screaming her name. She jolted up in bed, tried to stand and quickly realized her legs wouldn't hold her up. She fell to the floor.
From there, she crawled to her door and tried to stable herself but couldn't and collapsed again, all the while having the frightening feeling of tunnel vision where you can't really hear or see.
The thud of her fall woke me up and I ran to her. My then husband, Charlie, heard from the living room and he and I met at her doorway and found our daughter lying, lifeless and facedown. Not knowing what's wrong with your daughter, when its too dark to even look her in the face is the worst thing I have ever felt.
Charlie was shaking her and trying to get a response. He sent me to get a flashlight that was on my nightstand. We were beside ourselves with fear. On my way to the bedroom, I started feeling as though I was losing control, and as the seconds passed I knew I had to let Charlie know something was seriously wrong with me. I had the flashlight in hand, and started running back to the hall, but the closer I got to Charlie, the further away he seemed. Everything was spinning out of control and I was losing awareness of where I was.
I knew if I didn't make it back to him he wouldn't know to come find me.  When I turned the corner to the hallway I collapsed face first without my hands or arms to brace me, falling onto the metal flashlight and cutting my forehead open, exposing the skull. Charlie was searching in the dark for the flashlight as it had rolled when I fell and I was trying to tell him I felt blood running down my face. Things were completely out of control.
Once he found the flashlight, with one look he said he had to get me to the hospital.  I said, "What is wrong with Taylor, doesn't she need to go?"
Somehow in my head I knew she had started this whole ordeal and my mommy intuition kicked in. I was more scared for her than me!
Meanwhile, Taylor was drifting in and out of consciousness. Charlie managed to wake her, and told her she had to go get a towel to put on my head to help with the bleeding, which was now pulsing out of control from my head. We were all covered with my blood. How she made it to the bathroom to retrieve a towel is beyond any of our comprehension.
Immediately after she returned, Taylor lost consciousness again.  Charlie dragged her over and propped her on top of me, against the wall as I was having convulsions and banging my face into the floor.  My eyes were rolling back in my head, and Charlie yelled at me not to die on him.
Charlie called 911 and first to respond were the police. They used their flashlights and the first thing they saw were my bloody handprints in our hallway where I tried to stand, and Charlie covered in my blood. Needless to say, they turned their suspicions onto Charlie.
Shortly after the fire department arrived, and the Fire Chief began asking different questions. Charlie explained we were using a generator and immediately the Chief went to the truck to get the carbon monoxide detector. The truck was parked at the street and within steps of entering our driveway the readings on the detector began to rise quickly, so much that the Chief went back to the truck to recalibrate the device as he was not believing the high readings. Once again, walking in the driveway up to our front door the readings began to creep higher and higher. Upon reaching the door he called for his crew to exit the home and began to get Charlie, Taylor and our dogs out. A couple of paramedics were left inside with me to get me stable enough for transport to the hospital. Once outside, they realized that Taylor had "started" this whole incident and the firefighters told Charlie they wanted her checked out as well. I left by ambulance and Charlie and Taylor in his truck.
On route to the hospital, through nothing other than God's grace, Taylor made some of the scariest and bravest phone calls she's ever made to my sisters alerting them of what had happened and seeking their immediate help.  She was much too young to understand what was going on or what was wrong with her mom, she just knew they had to get there quickly!
Several firefighters went above and beyond the call of duty and stayed at our home to open windows and stay and watch our dogs for sickness and make sure they were in a safe place before leaving.
Once at Mansfield Methodist Hospital they checked mine and Taylor's blood gases and they were "through the roof". Worse, my daughter's levels were much higher than mine.
They began preparing us to be transported to Dallas Methodist Hospital to get in their hyperbaric chamber. First my head had to be stitched up, 15 stitches total, and I had to have a CT Scan to make sure I was transportable. Then off we went, on the ice, Taylor and I in the ambulance, her sitting and me on a stretcher both with oxygen on.
Upon arriving at Dallas Methodist Hospital, a doctor explained the procedures for going into the hyperbaric chamber, which was difficult to understand considering everything. I must add that at some time after our arrival we found out that the family which had just been in the chamber all died, except the father!
I was terrified for Taylor and myself!  Taylor and I are both very claustrophobic, but we are survivors after our approximate three hour stay in the hyperbaric chamber.
Two Ambulance rides, one CT scan, two blood gases, two Hyperbaric chambers, 15 stitches and one concussion later, we survived!  Nothing says 'I love you" like a brain injury on Valentine's Day.
My sister, Kimberley, moved in with us for about a month. Physically I was trying to heal my head, but mentally I was left with a traumatic brain injury.  I started over with kindergarten flashcards, looking at an apple and saying library, and my friends and family completed most of my sentences. They scooped Taylor and I up and helped us heal.
My neurologist told me that people don't survive what we went through and there really aren't patients like Taylor and I.  He said he didn't know how to treat me. I cried and he was visibly shaken. Through his honesty, he became a great comfort to me as I struggled with memory and cognitive skills. We became a little closer that day and I knew he had chosen the right career.
On another of my early visits, he took his hand and made a fist and began knocking on my forehead. He said the poison goes into your brain and destroys whatever it attaches to and we have no control over what functions it destroys or limits.
To this day, my short-term memory is horrible at times, and I've lost so many precious memories.
Taylor and I have a saying when it comes to trying to remember things, we just look at each other and say, "Did we have fun?"
The one who remembers says to the other, "Yes, we had fun!"
That's all that matters. But, to be alive, in whatever capacity, is amazing!  I continue daily to deal with migraines, balance, breathing, vision, memory or the lack thereof. These are daily struggles for both Taylor and I.
I have fallen more times than I've stood, and had injuries that ranged from Band-Aids to orthopaedics visits. For six years, my greatest challenge was breathing, but now I struggle with a chronic migraine.  Right now, I am close to 100 days straight of my head hurting. Every day at some point I struggle to breathe and coughing has become my norm. Some days are better than others. Sunny days are my friend. On cold, wet days I lean on my faith for every breath I take.
The more I talk the worse my coughing gets and I talk so much for work. Recovery continues every day for me and Taylor and luckily her Dyslexic brain is used to accommodating skills and this continues to be her saving grace on a daily basis.  She is young, so strong, her faith is incredible, and healing has come differently for her, but memory and migraines are big battles for her.  I'd love for you to pray for her right now.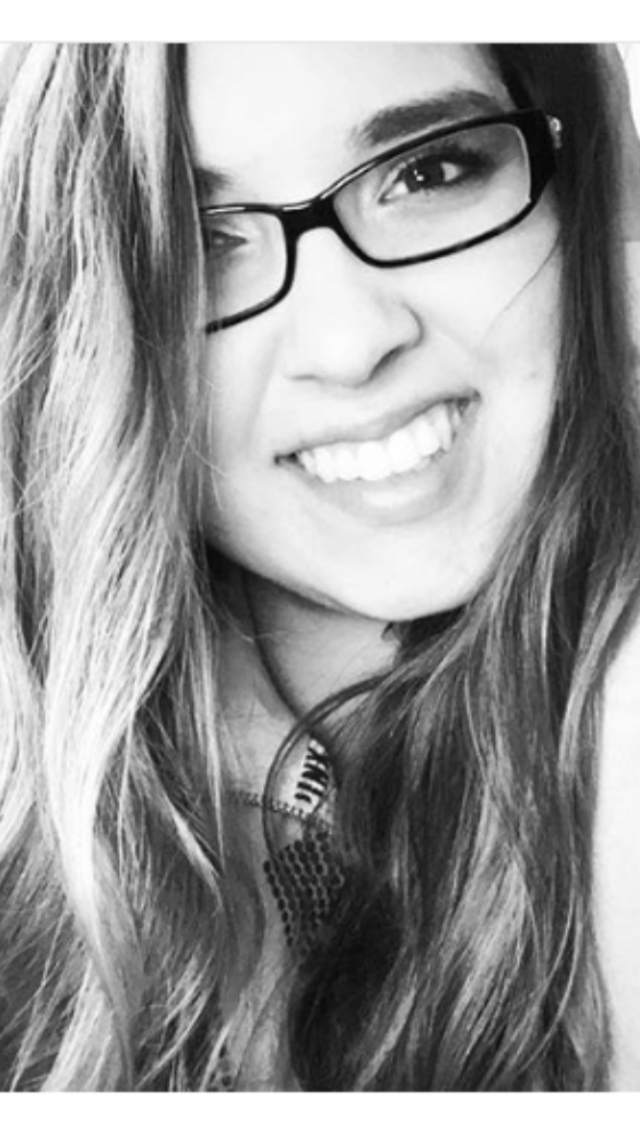 Many days are challenging and bring a stream of tears but I try my best to remember that God knows the plans for me and Taylor.  He knew the breaths that would follow would bring challenge, He knew this, He knew.  Through it all, truly through it all I will trust Him.
God used this disaster to dissolve a broken marriage and link my life with the most amazing man, through merging tears, broken hope, and many answered prayers.
---
Taylor Trammell graduated in May with her Associates degree and will soon be an American Sign Language Interpreter. 
Shelley Taylor will publish her book, "With My Last Breath, I'd Say I Love You: When your FAITH and HOPE slip, GRACE wins every time" March 1, 2018. Follow her on Instagram @shelleylovesTaylor
Filed under: Awareness month, Survivor Stories, Women + ABI Tagged: Carbon Monoxide Poisoining, Faith, Religion, Shelley Taylor