Our 1st Music on the Brain Concert Rocked!
Check out pictures from our event, HERE
Headliner: Carl Dixon of Coney Hatch & daughter Lauren
Performances by:
Watch Carl Dixon perform on Global News Morning & a give a Music on The Brain Sneak Peek! – June 7, 2019
WITH THANKS TO OUR PRESENTING SPONSOR
2019 Platinum Corporate Sponsor 
Performers
---
Carl Dixon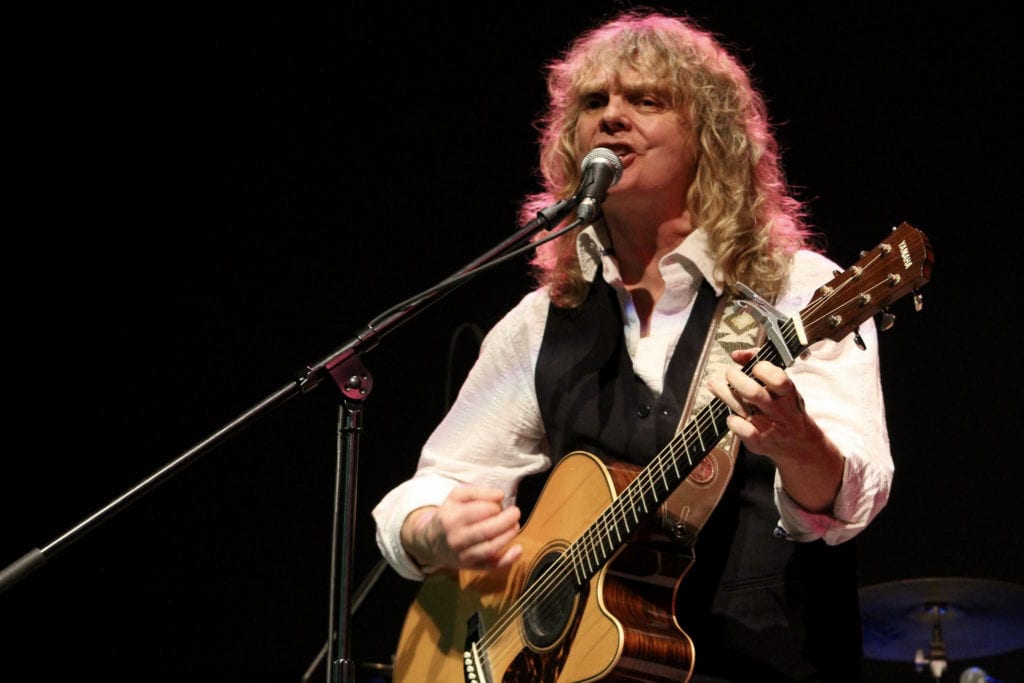 Carl Dixon remains one of Canada's stellar singers and musicians (Coney Hatch, The Guess Who, and April Wine.) He tours and records extensively as a solo artist, band member and inspirational speaker.
Carl was critically injured in a car accident in Australia in 2008 suffering traumatic brain injury. After years in recuperation & sporting a few titanium bits, Carl fulfilled his goal and returned to The Guess Who as lead singer for two special shows in 2016. Carl's breakout band CONEY HATCH is back louder and tighter than ever 30+ years after their first record deal – catch them on tour.
Carl's first book "Strange Way to Live" was published by Dundurn Press in 2015 and remains one of their best sellers.
FIND OUT MORE ABOUT HIM, HERE
---
 Angela Saini

Prairie-raised, Toronto-based roots artist Angela Saini is all about second chances and empowering others. With two European and five Canadian tours under her belt, Angela is a 2017 Toronto Independent Music Award Winner and blogTO named her in their "Top 5 Folk Acts to Watch."
The songstress most known for her sunshine-soaked song "Living on the Bright Side" explores some of the shadows on her new album "Hope on the Stereo."  Lead single "Black Sheep" can be heard on Sirius XM and reflects her life-affirming perspective: the road may be untraveled, but you'll never know if you don't take a chance.
Upbeat and catchy roots music. "Angelic vocals with a little stomp." Cadence Canada Magazine.
FIND OUT MORE ABOUT HER, HERE
---
Melanie Peterson  
Blessed with an ability to imbue her vocals with palpable emotion without going over the top, Melanie Peterson, a Saskatoon born, Toronto based, singer-songwriter and actress has steadily become one of the brightest lights on the Toronto music scene.
 She launched her first full-length album 'Unbreakable' in April 2013 at The Piston in Toronto.  Many of the songs from 'Unbreakable' received spins on BBC, CBC, various indie and college radio stations and Mediazoic Internet radio which lead to considerable iTunes and Bandcamp digital sales.
Then, with a grant from FACTOR Canada, Melanie Peterson, once again teamed up with producer and band member Mitch Girio to produce her sophomore album 'Anywhere from Here', which she released on March 16, 2016 at The Piston in Toronto.
The album feedback was positive and Melanie toured through Ontario and Quebec in the summer of 2016. She also played shows in Edmonton, Vancouver, St. John and Halifax in March 2017 thanks to the Via Rail 'Artists On Board Program', which allowed her to "play her way across the country".
In summer 2017 Melanie launched a two song EP called 'Two'.
This September Melanie plans to head into the studio to record her third album.
FIND OUT MORE ABOUT HER, HERE
---
Sarah Jordan & Matt Von
Sarah Jordan and Matt Von are a brother/sister duo that share a passion and chemistry on stage that is special and memorable. Being a seasoned pop soulful performer, Sarah brings pure emotion while Matthew's vocals are storytelling, understated and pure, accompanied by acoustic guitar. Separately, Sarah and Matt are independent artists and both singer songwriters. They have made a decision this year to collaborate as a duo, and have recently released their debut single "Great Escape", which is now available on all streaming platforms! The music video for this song has also just been released, and is available on their YouTube channel "Sarah & Matt Music". Sarah Jordan and Matt Von are excited to finally begin propelling their music together. Their new sound is explosive, and ready to hit the airwaves. Before making the decision to merge their music careers together, Sarah and Matt collaborated with each other often and have made magic with their original CD creations, available on streaming and digital platforms. They have been performing as an acoustic unplugged duo for over 5 years and have played numerous reputable festivals, restaurants, corporate events/parties. Their love for music is undeniable and apparent on stage with their luscious harmonies and magnetic familial connection. Together, they love what they do and shine most when they perform live. They want to inspire and share their story with the world, through the one thing that has always made them truly happy–the gift of music.
FIND OUT MORE ABOUT THEM, HERE
---
Melanie Frade
 
Young and ambitious, Melanie Frade is ready to take on the world with her music. With her sultry voice and quirky jazz-pop music, Melanie redefines what it is to be a pop artist. As a songwriter, she utilizes catchy hooks not uncommon in mainstream pop music, and mixes it with jazz overtones and darker lyrics. This combination creates an ironic and distinctive tone which separates Melanie from most mainstream artists and solidifies her as a unique artist and individual.
Melanie understands the importance of making music marketable and commercial, but having been classically trained from a young age, Melanie is a strong advocate of keeping the art in her music. Citing Amy Winehouse, Fiona Apple, Joni Mitchell, and Norah Jones as her top four musical influences, it's hard to think of her as an amateur vocalist and songwriter. Melanie Frade is another case of an old soul in a young person, and provides an extremely refreshing take on music in an era where mass-marketed, commercial music has taken centre stage.
FIND OUT MORE ABOUT HER, HERE
---
Sponsorship Opportunities
Presenting Sponsor | $600 (Limited to 1) –  SOLD OUT
Naming rights for the Concert – Brain Injury Awareness Month Concert Presented by: YOUR NAME HERE
Right to promote Brain Injury Awareness Month Concert Presenting Sponsor on your company's  web site & social media channels
Presenting Sponsor – acknowledged on all promotional items for the event (flyers, social media, website)
Opportunity to open or close remarks at concert (sponsor preference)
Recognition of Sponsorship at event
Recognition on BIST's Annual Report which lives on BIST's website
8 tickets to Event ($80 Value)
Solid Gold Sponsor | $400 (Limited to 2) | BUY NOW
Logo recognition on "All Sponsors" signage & concert webpage
2 posts recognizing musician sponsorship on BIST Social Media Channels
Recognition on BIST's Annual Report which lives on BIST's website
6 tickets to Event ($60 Value)
Food Sponsor | $450 (Limited to 1) | BUY NOW
 Logo recognition on "All Sponsors" signage at event, on webpage & on tent card at table
1 posts recognizing Food Sponsorship on BIST Social Media Channels
4 tickets to event ($40 Value)
Musician Sponsor | $300 (Limited to 4) | BUY NOW
 Logo recognition on "All Sponsors" signage at Event & on Concert webpage
Verbal recognition of sponsorship will be given before 1 of the performances.
2 tickets to event ($20 Value)
Ticket Sponsor | $100 | BUY NOW
Company name recognition on "All Sponsors" signage at Event
$100 provides 10 FREE tickets to BIST Members with limited incomes