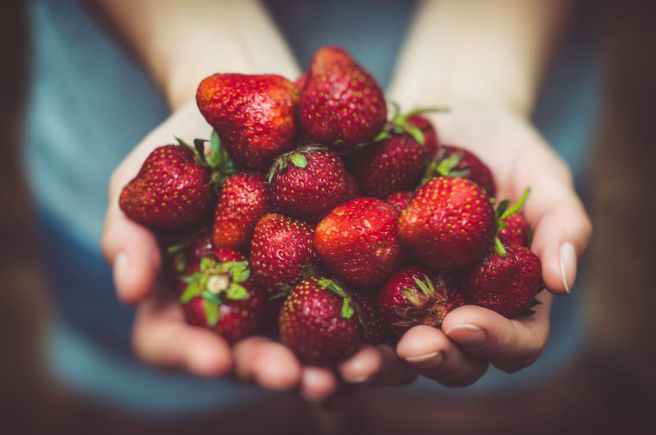 BY: CHEF JANET CRAIG
Got the winter blahs?
Trick your taste buds into thinking the brighter days of summer are here, with our fav Chef's glazed strawberry recipe. They're delicious!
1 quart of fresh strawberries, cleaned
1 cup raspberry juice (available in most grocery stores in the natural food section)
1 tbsp sugar
2 tsp cornstarch
1 tbsp raspberry liquor or sherry
Directions
Mix sugar into raspberry juice, heat until very hot
Dissolve cornstarch into liquor
Stir liquor 'slurry' into hot juice. Stir until thickened.
Serve over strawberries with ice cream or whipped cream
Enjoy!
Chef Janet Craig's recipes are simple, healthy, delicious and ABI friendly. 
You can find out more about her HERE.
Filed under: Blow Your Mind Recipes