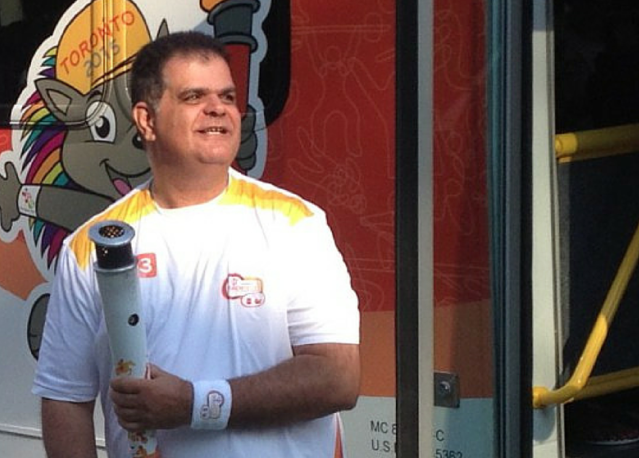 BY: MERI PERRA
If you've ever attended a BIST event, you've likely meet Frank Bruno.
For one, Frank's been volunteering at BIST since before day one, during our predecessor's Head Injury Association of Toronto (HIAT) days.
You can tell time by when Frank shows up, always a good 45 minutes early, to make coffee and set up for our monthly community meetings. He's willing to do whatever it takes to help out – this past April, he used his connections in professional hockey to get us free tickets to the Hockey Hall of Fame. Frank's the one who sets up an indoor golf game at our holiday party every year, and is our encouraging coach during our annual Frisbee golf games at Centre Island.
The point – we were pretty thrilled when Frank told us he'd been selected as a torch-bearer at the Pan Am Relay for the Toronto 2015 Games.
Why? Because – because on top of all of this Frank is a three-time Paralympic gold medal winner. He's accomplished a lot, and inspired many.
Here's our Q and A with Frank about the big day – which happened July 4th at the Parliament and Wellesley area in Toronto.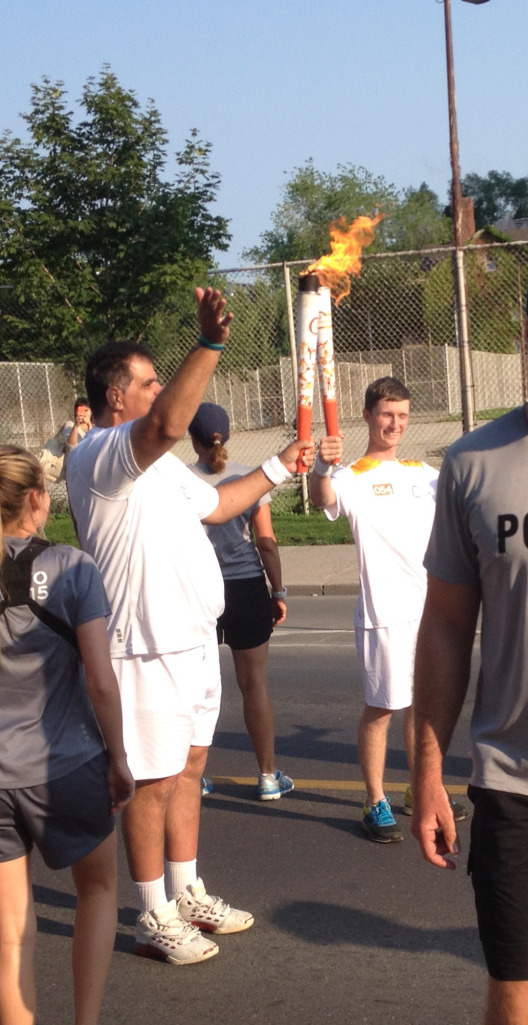 BIST: What was it like to carry the Pan Am Torch?
FB: It was a great day for brain injury. I was the one who got to carry [the torch] , but it was for the brain injury community. Seeing all the happy smiles makes for a great day.
BIST: Who came out to see you at the relay?
FB: I had a lot of family and a number from the brain injury communities, plus several from my high school ( most of which I do not remember, because of the injury) and several from Durham College. My coach Faye Blackwood was also there.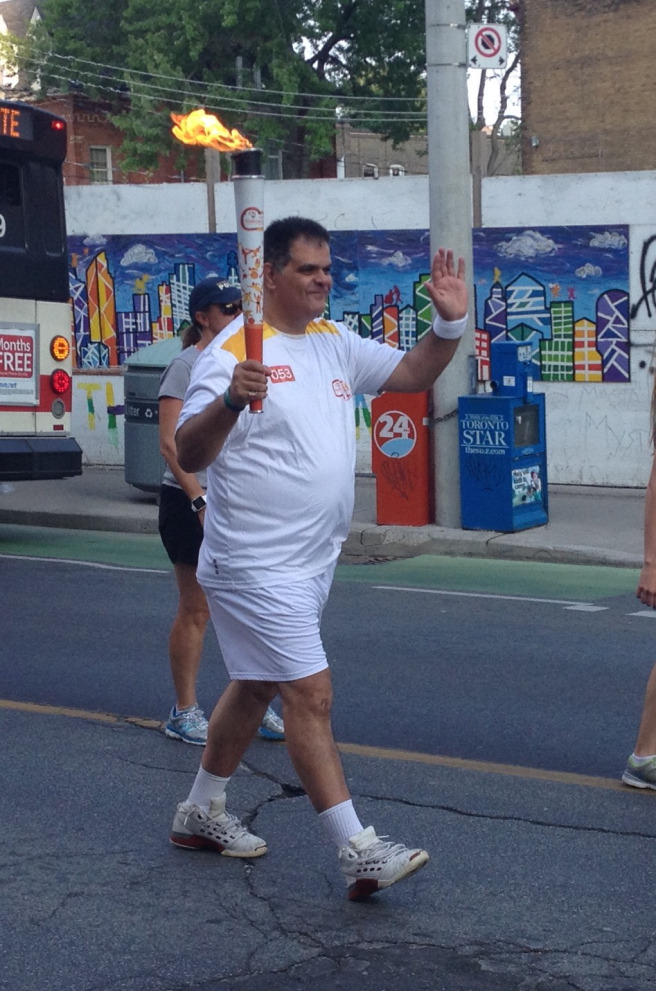 BIST: What did you do after the relay?
FB: The day is filled with  a lot of hurry up and wait. Once you get there , you listen to what you are to do and when you are to do what. The wait is really very anxious, you wanna go out there and do your walk.
You all get loaded into a bus (14 of us on July 4, 2015 ) and one by one you get dropped off at your specific location. Then you wait for the flame to come to you. Once your torch gets lit from the previous person you are off on your way to do the 250 meters.
You are allowed to hop, skip,  jump or run, but with the lit torch in your hand do you wanna make the short course over in 30 seconds or make it last, and last as long as possible? I choose to walk, so many people got to see me carry the flame for brain injury. Once you light the torch after you, you walk off the street and they de-light your torch and they take your torch and your day is done. I went with my family to have dinner
BIST: What did the Pan Am Games give you for doing the relay (outfit, anything else you got to keep, free tickets?)
FB: I was given a Pan Am outfit, a shirt, shorts, a pair of socks and a wristband. Nothing else, no tickets no nothing, I had to buy the torch that I used for $550 plus taxes. [The day before posting this article, Frank told us he had managed to fundraise enough money to get his torch, see below.]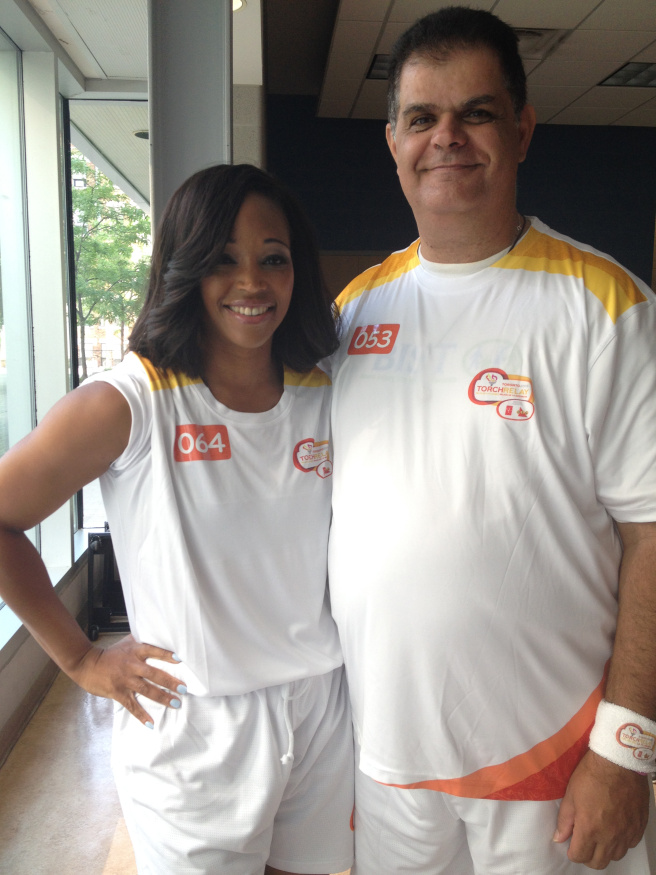 BIST: Did you get to go to any Pan Am Games? What did you see?
FB: I only went to see the beach volleyball game. My friend was a line judge for beach volleyball. I went to see her in action. I actually only got to go to one day. I [attended] the opening ceremony for the Para Pan Am Games on Friday August 7 at York University. I saw 7-a-side football games, these are for Cerebral Palsy and neurologically impaired (brain injury) and para-athletic events and saw the closing ceremony as well.
Meri Perra is the communications and support coordinator at BIST.
Filed under: Athletes + ABI, Para Pan Am Games Tagged: Frank Bruno, HIAT, Pan Am Games, Pan Am Relay, Throw back Thursday, TO2015