This workshop has been cancelled.
Please email us if you'd like to be notified should we re-schedule: info@bist.ca.
We apologize for any inconvenience this may have caused. 
Are you heading back to college or university after a concussion?
Come to our FREE Back to School: Post Concussion Workshop!
Learn about strategies and resources to help navigate your college or university career following a brain injury.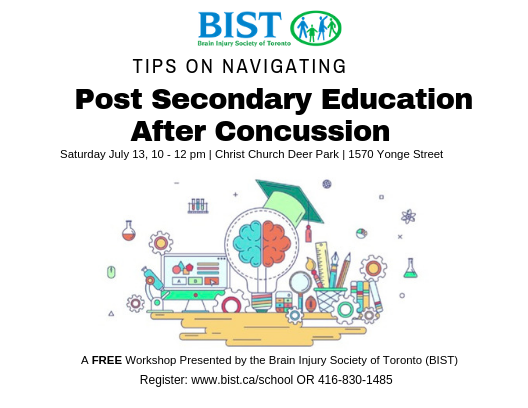 BIST PLATINUM CORPORATE SPONSOR