SOLD OUT!!!  Thank you everyone for your support! 
Get your creative juices flowing and come to a Paint Nite in support of BIST!
Paint Nite is a fundraising event where participants are guided by an artist to create a specific piece of art – originality is encouraged and a good time is guaranteed!
At our FIRST EVER Paint Nite, you'll create your version of Peace on Earth by artist Samantha Pickering (below) while enjoying food and drinks at the indoor patio of the Marché Mövenpick.
Who knows what beautiful piece of art you'll create?
Purchase tickets,
HERE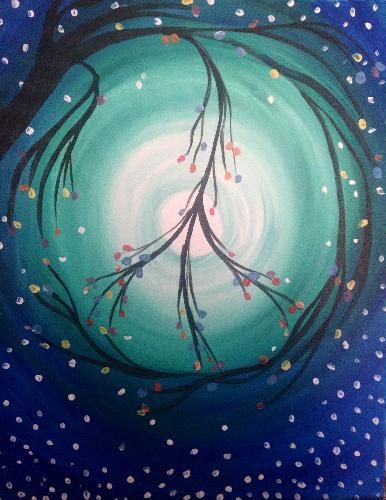 Peace on Earth by Samantha Pickering