We're turning inspiration into action this October!
Join us as Celia guides us into creating inspiration boards, an amazing tool to face the challenges of ABI and gear up for the fall / winter season.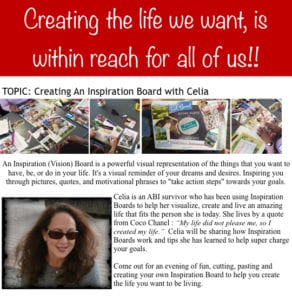 For more information about our community meetings, please contact our programs and services coordinator, Julie:
[email protected]
or 647-990-1485.